As Time Goes By…: [Phase 3]: 'Beyond the next star'
Description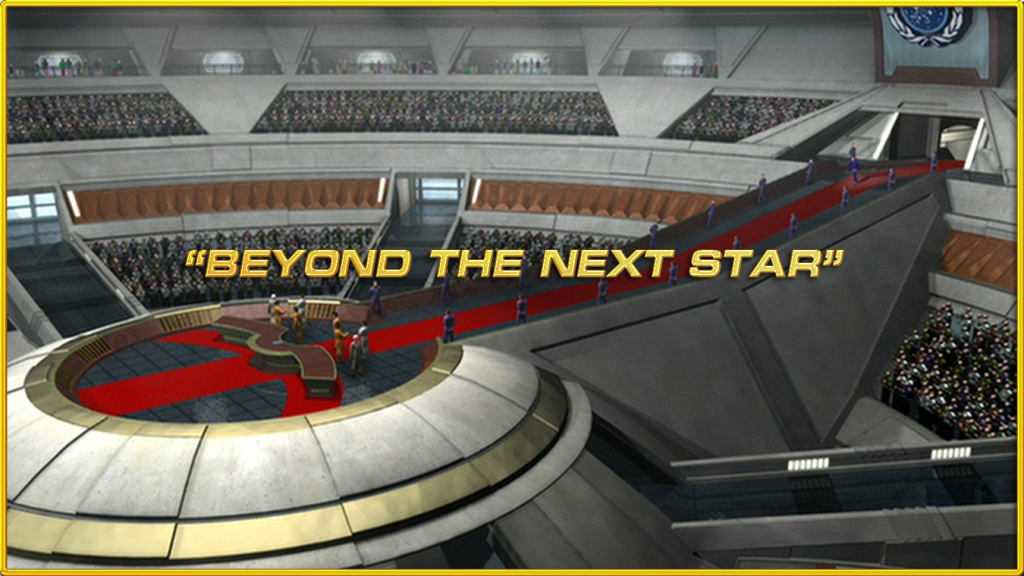 At the end of Star Trek: Enterprise, we saw Captain Jonathan Archer preparing to do a speech that would give birth to the Federation, but what exactly did he say? Players will compose the speech that Archer gave that cemented the alliance. The speech has a limit of 2000 words.
Please post your entries on the BF Forums with the title of the competition at the top.
How passionate the speech sounds in regard to making Archer sound he believed in the new Federation.
Extra points will be given to those who make any references to events from Earth's past and incidents from Star Trek: Enterprise that may have influenced the formation of the Federation.
Submissions
Please read through and view each competition submission before making your decisions. As a general rule of thumb, the earliest person who submitted a fully correct entry should earn first place, although this may vary depending on the competition you hosted. Don't forget to compare each entry with your criteria as a rubric for grading! Feel free to contact the Chief of Staff if you have any questions about the judging process.
| User | ID | Content | Date | Entry |
| --- | --- | --- | --- | --- |