As Time Goes By…: [Phase 3]: 'Let the regulations be damned'
Description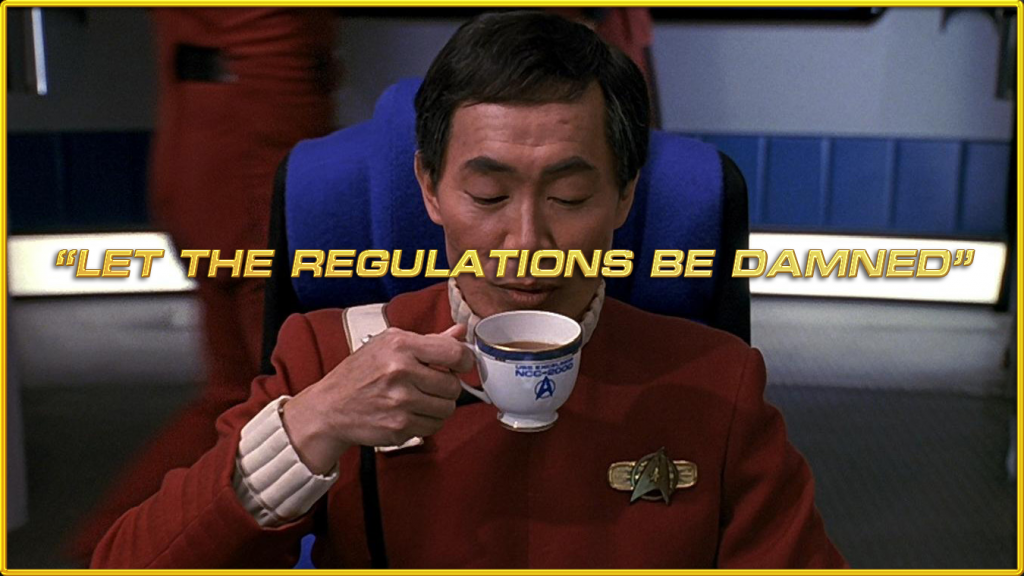 One of the most famous Captains from Starfleet history, Hikaru Sulu of the USS Excelsior was minding his own one day on his bridge while sipping a nice cup of tea when history would change. Players will put together this jigsaw.
Players will need to submit their entries via the BFMS using a screenshot.
Judges will pick winners based on time it took to complete the jigsaw and who entered their screenshot in first.
Submissions
Please read through and view each competition submission before making your decisions. As a general rule of thumb, the earliest person who submitted a fully correct entry should earn first place, although this may vary depending on the competition you hosted. Don't forget to compare each entry with your criteria as a rubric for grading! Feel free to contact the Chief of Staff if you have any questions about the judging process.