Hello, one and all! A little late because of the holiday season in December, but here we are to announce a few things including the November 2019 monthly awards. I want to apologize for this level of tardiness, but I hope you'll be understanding that a lot has been going on in the month of December.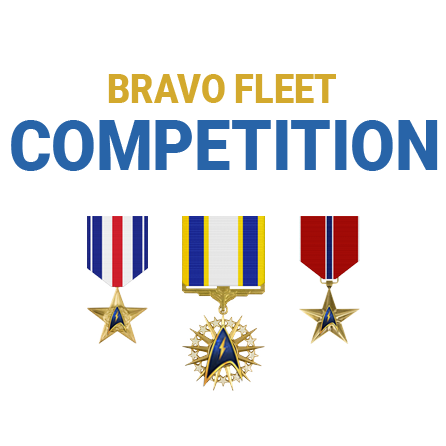 First I will start with the results of the recent
fiction competition
that ran from November into December. We had some really strong submissions to the prompts and delineating them from one another was a real challenge that came down to minor things. The stories were strong, and the content was great. A lot of it came down to things as simple as spelling and grammar usage. Without further adieu, here are your winners:
Huge congratulations to our three winners! As I said, you guys did a phenomenal job and the delineation was so low, but there has to be a winner in the end. I have a feeling as we get more and more into competitions, and especially fiction ones, that we'll be seeing these three members at the top of many of them!
Speaking of competitions… bonus round! I am running a new competition until the end of the month of January, which can be found here. But I'll even save you a click! Here are the details:
Your ship has picked up a deep space transmission (link) that must be reconstructed to determine if it holds valuable information. Reconstruct the information in record time to complete the objective.

Do NOT share this puzzle with anyone else to give them an advantage. All suspected violations will be referred to the Bravo Fleet Magistrates Office.

Rules:

Entries will place by completeness, with ties broken by the time taken to complete the puzzle.
Puzzles must be solved using the default difficulty of 50 pieces and without rotation. Entries using higher or lower than 50 pieces will be disqualified.
Entries must be submitted through attaching a screenshot of the final time taken to complete the puzzle, with the number of pieces visible in the screenshot. If the piece count is not in the screenshot, your entry will be disqualified.
All submissions should be sent to cmd@bravofleet.com and please also include your BFMS username so you can be given credit if you place!